Unlocking IP 2006 Conference
"Creating Commons: The Tasks Ahead in Unlocking IP"
PHOTOGRAPHS
Success of Unlocking IP 2006 Conference
The Unlocking IP 2006 Conference was an extremely successful event and we would like to extend a big thank you to all those who contributed. Below are some selected photographs from the two day conference, conference dinner and post conference meetings.
The Big Day (10-11 July 2006)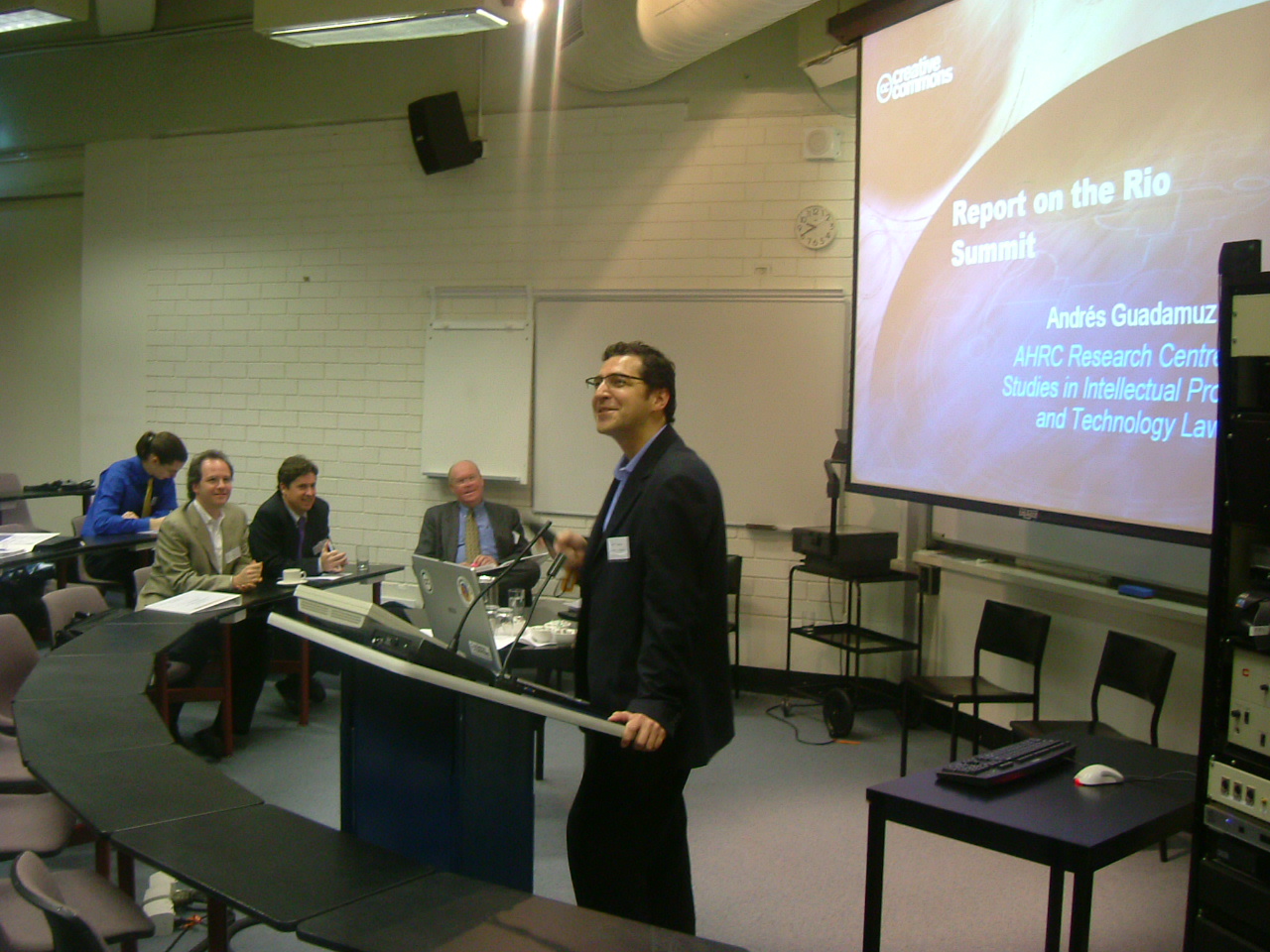 Andres Guadamuz (E-commerce lecturer, University of Edinburgh) presenting his report on the Rio Summit.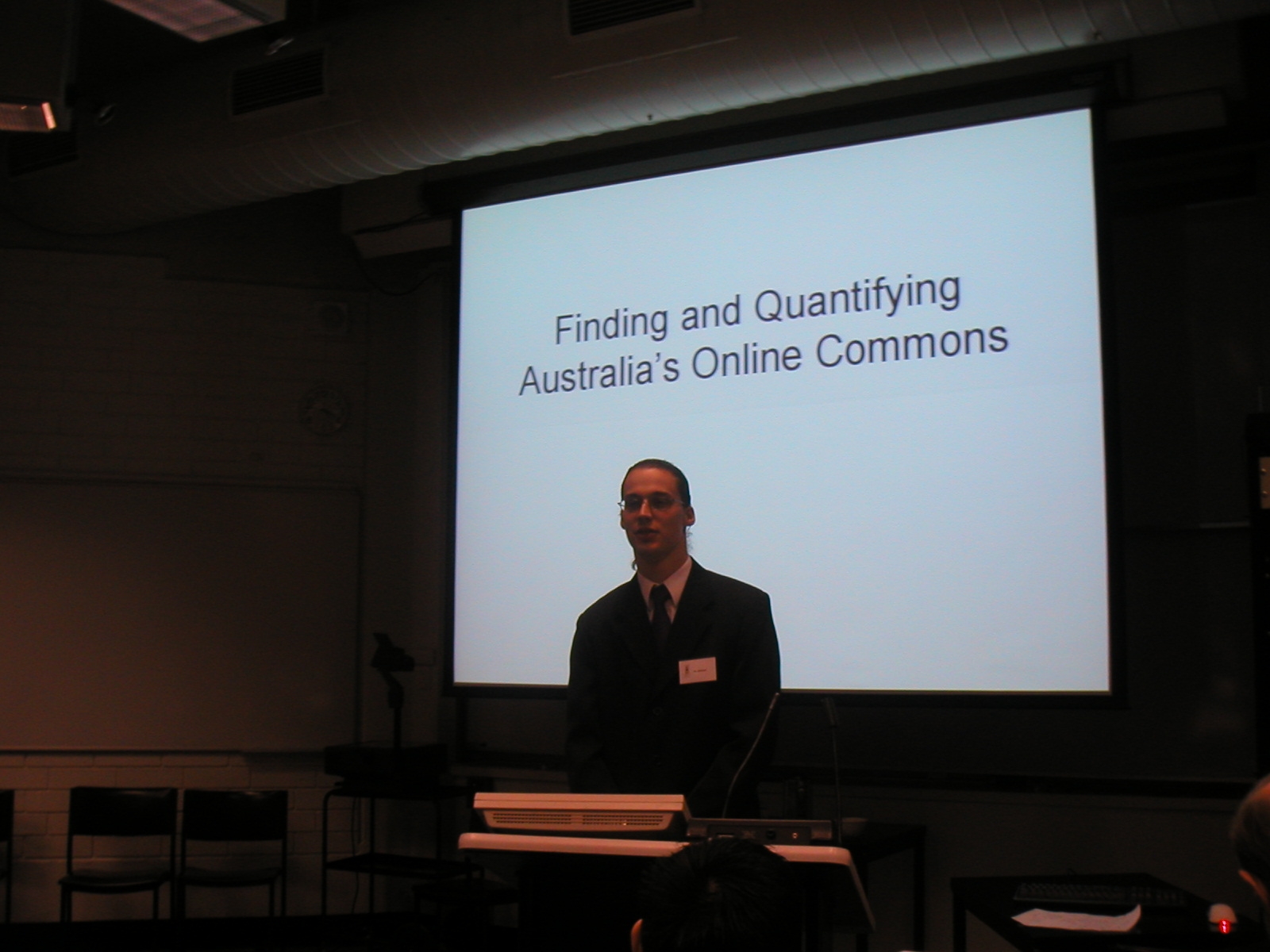 Ben Bildstein (PhD student, UNSW), presenting "finding and quantifying Australia's Online Commons."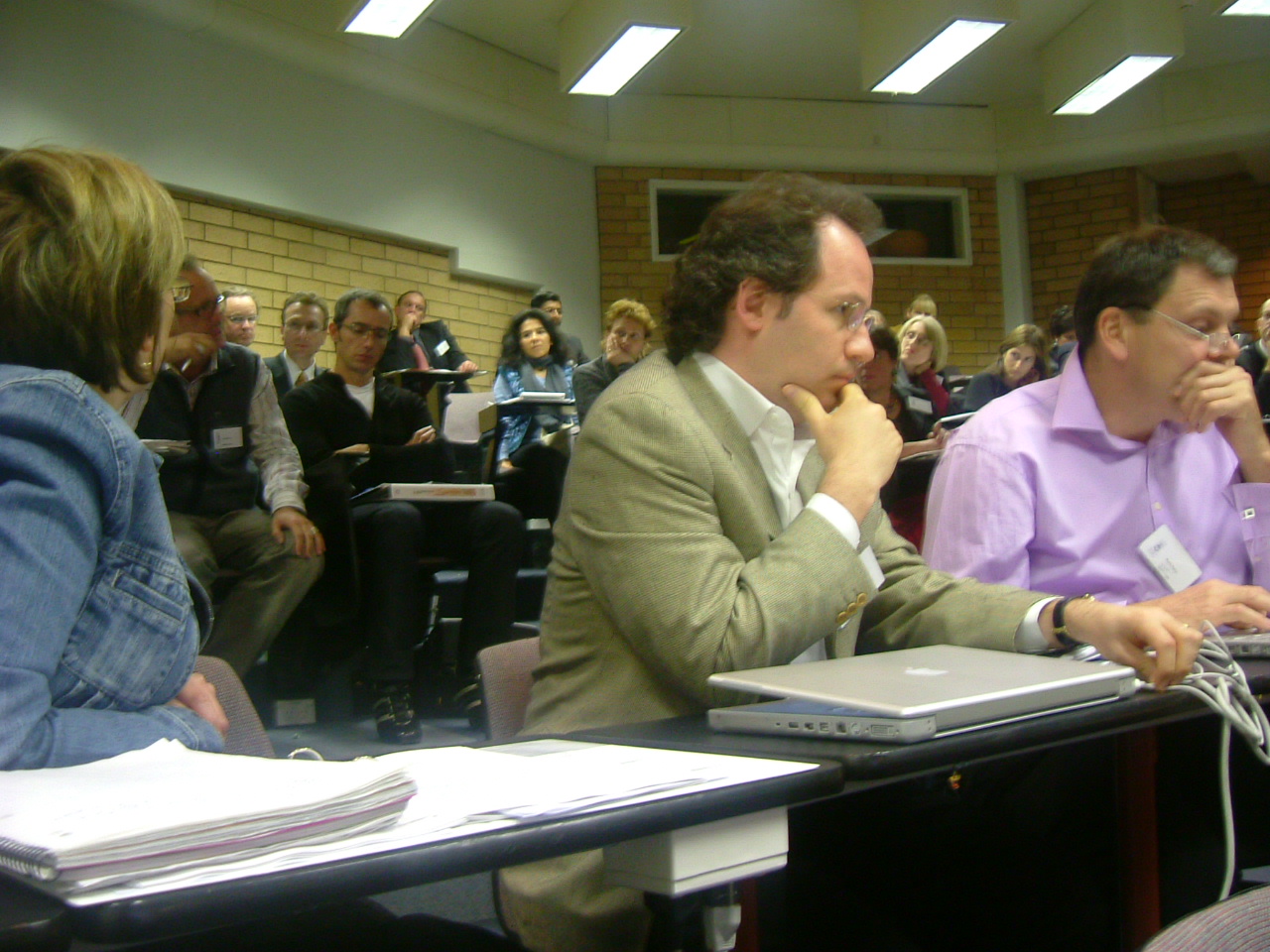 Audience at main lecture hall.
Pictured in front row (left-right):Melissa de Zwart, Michael Geist and Mark Perry.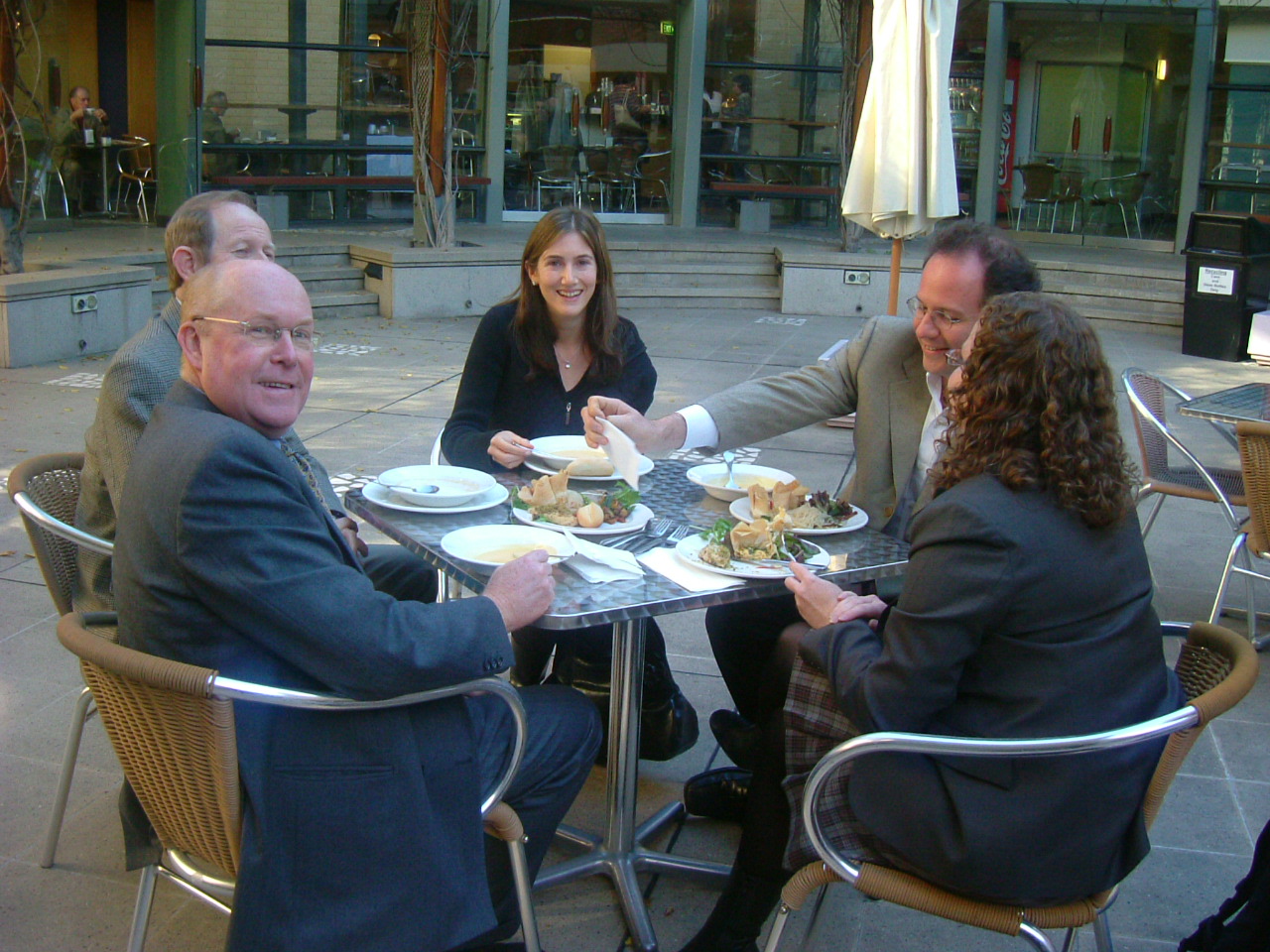 Lunchtime at the AGSM.
Conference Dinner (10 July 2006)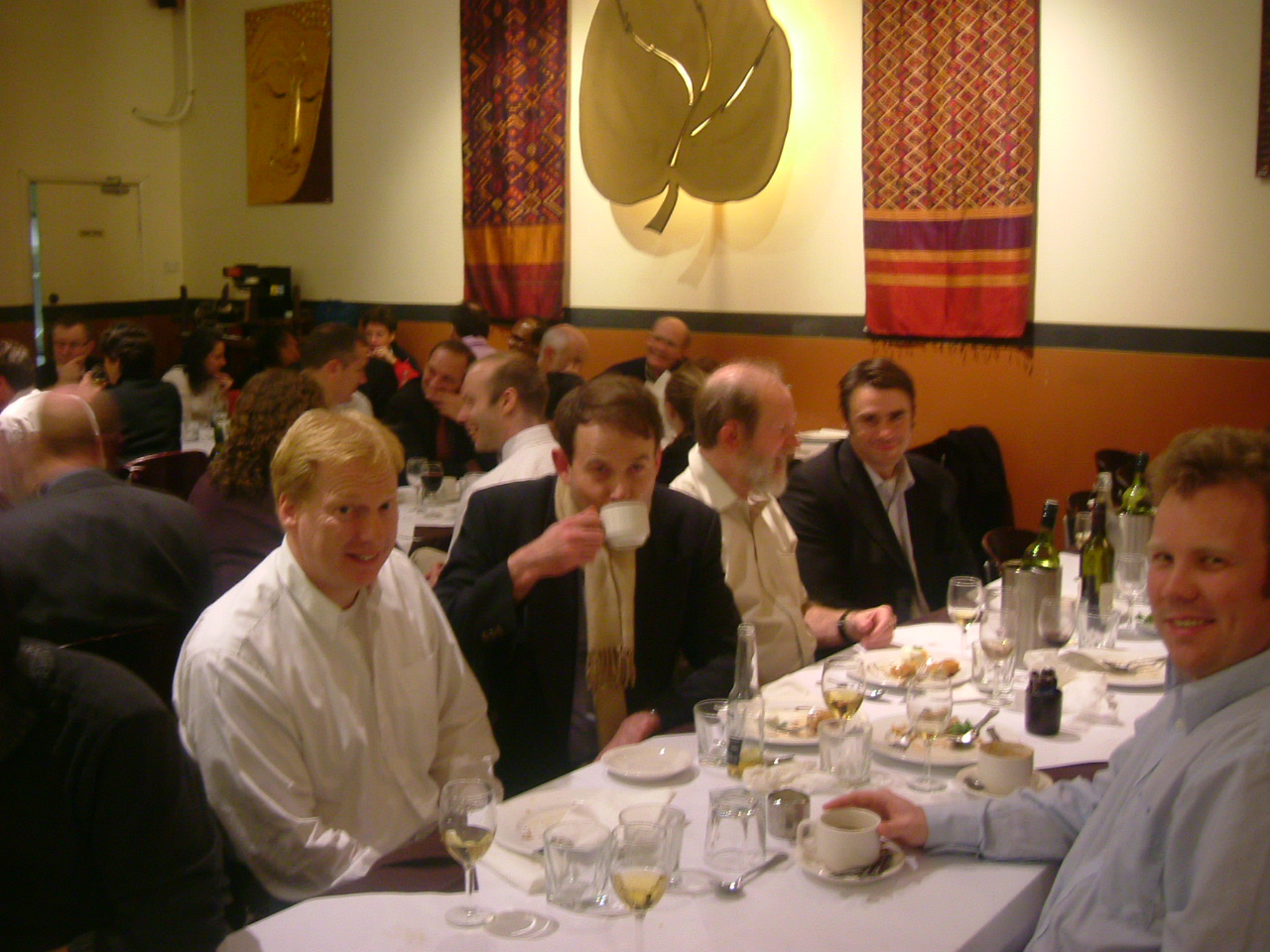 Conference dinner held at Thai Pothong restaurant in Newtown.
Unlocking IP and Commons Meetings (12 July 2006)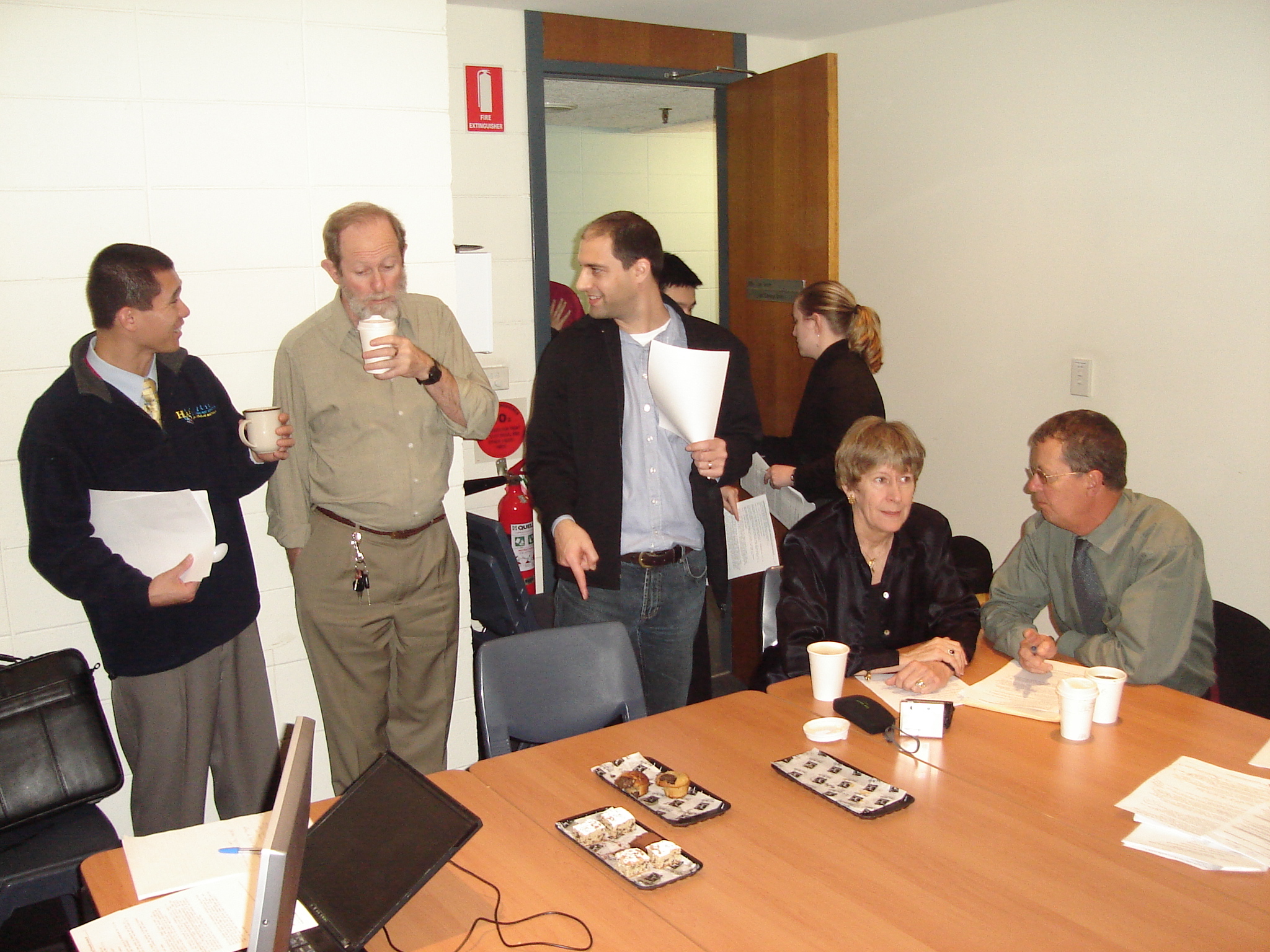 Pictured (left-right): Ray Warouw, Roger Clarke, Bryan Mercurio, Carol Fripp and Dennis MacNamara.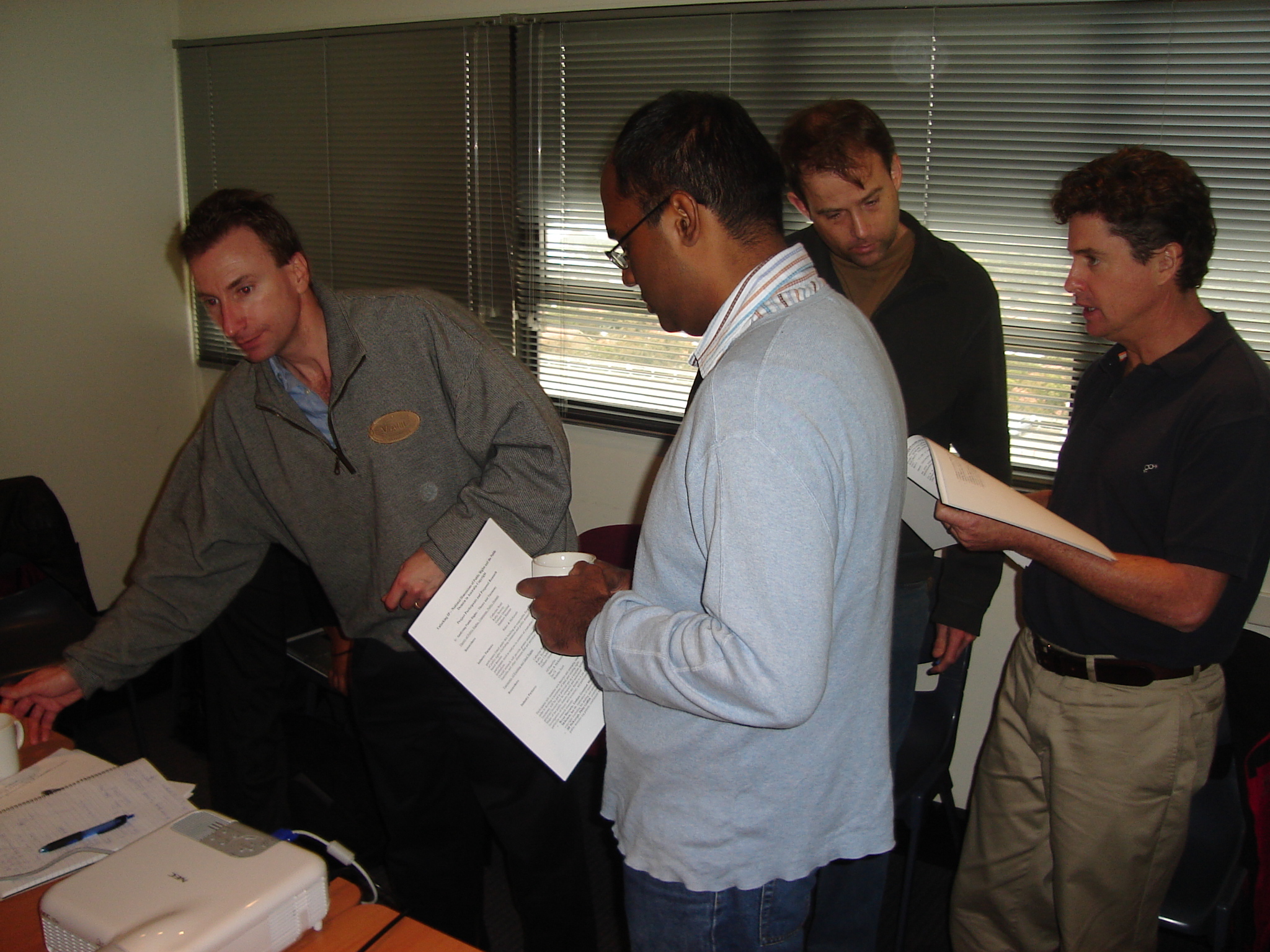 Pictured (left-right): Scott Keil-Chisholm, Dilan Thampapaillai, Ben Atkinson and Brian Fitzgerald.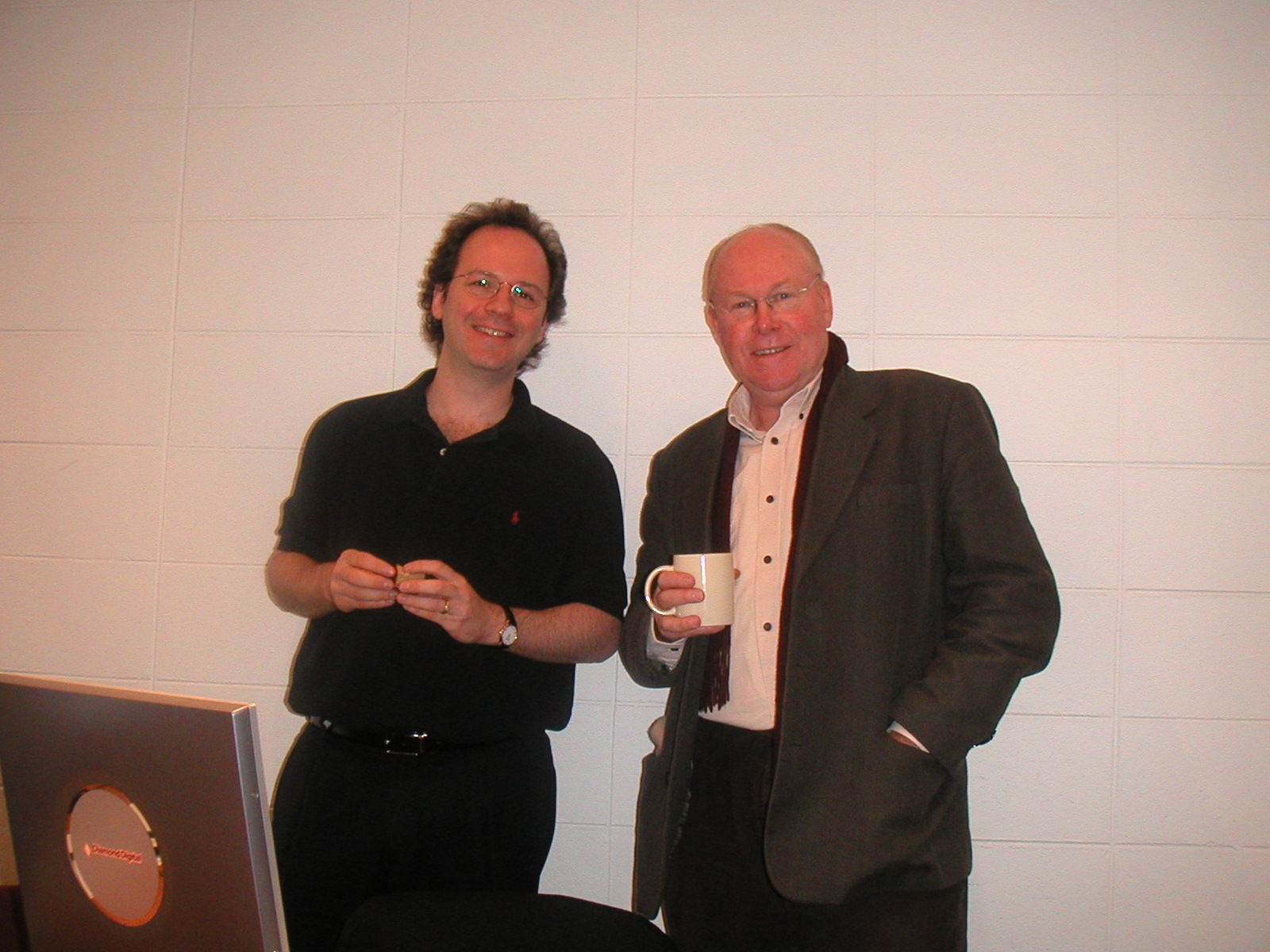 Michael Geist and Graham Greenleaf.