Saturday, November 01, 2008
This is one for the young folks (and the media), and something a bit different too. From Eric Steuer at the
Creative Commons blog
: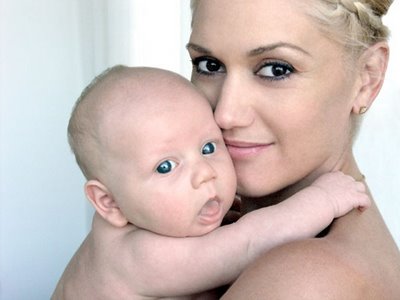 Photo: Dennis Stefani, (c) Mrs. Me, Inc., 2008, made available under a CC
BY-NC-ND license

Pop star Gwen Stefani and her husband, rocker Gavin Rossdale recently
welcomed a baby, Zuma Nesta Rock Rossdale, into the world. Many celebrities
contract with a magazine to arrange an exclusive photo session that debuts
mother with newborn. But Stefani and Rossdale took a different approach and
hired their own photographer and put the photo online for the public under a
Creative Commons BY-NC-ND license, along with some additional terms that allow all print magazines, newspapers, and blogs to use the photo - even commercially, with some restrictions. You can download a high-res version of the photo (and check out the additional terms the photo is available under) at Stefani's site.
Labels: catherine, Creative Commons