Wednesday, November 26, 2008
From Creative Commons,
originally posted
by Mike Linksvayer:
As previously announced, Creative Commons is studying how people understand the term "noncommercial use". At this stage of research, we are reaching out to the Creative Commons community and to anyone else interested in public copyright licenses – would you please take a few minutes to participate in our study by responding to this questionnaire? Your response will be anonymous – we won't collect any personal information that could reveal your identity.

Because we want to reach as many people as possible, this is an open access poll, meaning the survey is open to anyone who chooses to respond. We hope you will help us publicize the poll by reposting this announcement and forwarding this link to others you think might be interested. The questionnaire will remain online through December 7 or until we are overwhelmed with responses — so please let us hear from you soon!

Questions about the study or this poll may be sent to noncommercial@creativecommons.org.
Some of the earlier questions are oriented towards content creators. I answered 'not applicable' to a lot of them. I thought the question that asks you to define non-commercial use was interesting. I'll share mine in the comments on this post, and I encourage you to do the same (so don't read the comments until you've done the questionaire!).
Labels: ben, Creative Commons, guest post
Friday, November 21, 2008
[
This is a guest post, written by
David Vaile, Executive director, Cyberspace Law and Policy Centre
-- Abi]
"The
Delicious CopyRightNews account
has been running for almost 18 months now, and has been growing bigger by the month. Not sure if I am finding more articles or copyright is becoming a more discussed topic!" This is a digesting service for mostly Australian copyright material, a useful example of social tagging to share access to a wide range of emerging commentary from diverse sources. It is apparently run by
Vanessa Tuckfield
, who is doing a review of it at present.
Labels: guest post
Saturday, November 01, 2008
This is one for the young folks (and the media), and something a bit different too. From Eric Steuer at the
Creative Commons blog
: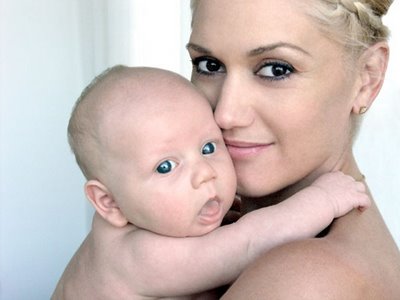 Photo: Dennis Stefani, (c) Mrs. Me, Inc., 2008, made available under a CC
BY-NC-ND license

Pop star Gwen Stefani and her husband, rocker Gavin Rossdale recently
welcomed a baby, Zuma Nesta Rock Rossdale, into the world. Many celebrities
contract with a magazine to arrange an exclusive photo session that debuts
mother with newborn. But Stefani and Rossdale took a different approach and
hired their own photographer and put the photo online for the public under a
Creative Commons BY-NC-ND license, along with some additional terms that allow all print magazines, newspapers, and blogs to use the photo - even commercially, with some restrictions. You can download a high-res version of the photo (and check out the additional terms the photo is available under) at Stefani's site.
Labels: catherine, Creative Commons