Friday, August 01, 2008
Tuesday, September 12, 2006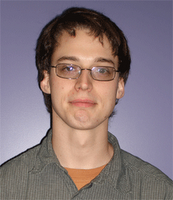 Ben Bildstein
Ben is the technical PhD researcher on the Unlocking IP project. Before this, he worked for three years in professional software development at a Canberra-based company called Kisters, and going back even further, he did undergraduate studies at the University of Tasmania, where in 2002 he graduated with first class honours in a Bachelor of Engineering (Computer Systems).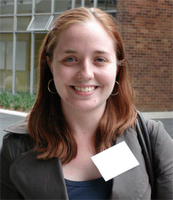 Catherine Bond
Catherine Bond is the legal PhD researcher on the Unlocking IP project. Her thesis will involve an analysis of the state of Australia's copyright commons and how licensing can be used to broaden the commons. Prior to commencing her postgraduate studies, Catherine completed a Bachelor of Media and Bachelor of Laws with Hons 1 at Macquarie University. Catherine's research interests centre on copyright law in the digital age, Crown copyright and Internet-related legal issues including defamation and online gaming. She is a regular contributor to the Computers & Law Journal.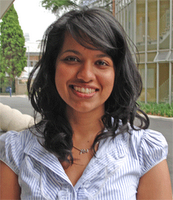 Abi Paramaguru
Abi Paramaguru is a Research and Policy Officer at the
Cyberspace Law and Policy Centre
, UNSW. She coordinates and carries out research on the
Unlocking IP
and
Interpreting Privacy Principles
projects.
Abi completed a Bachelor of Science majoring in computer science and Bachelor of Laws with Honours from Macquarie University and is admitted to the Supreme Court of New South Wales as a lawyer. Abi has worked at the Australasian Legal Information Institute (AustLII), and at Baker and McKenzie, Sydney.
Sophia Christou

Sophia Christou is a research assistant at the Cyberspace Law and Policy Centre. She holds an LLB and a BA (Film/Theatre & Performance Studies) from UNSW. Sophia is currently temporarily filling in for Abi, working on the Unlocking IP and Interpreting Privacy Principles projects, as well as working on the new Virtual Worlds project at the Centre.
Labels: housekeeping