Wednesday, December 13, 2006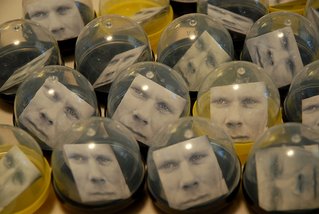 The Copyright Amendment Blob/Congealed Wobbling Blob of Copyright has taken the world by storm. So it is time to put the blob through its paces. I applied my version of the infamous trivia game,
Six Degrees of Kevin Bacon,
and here is what I came up with:
And thus, it is demonstrated- Kevin Bacon is within six degrees of the Copyright Amendment Blob. Are you?

(Pictured: "a little more than six degrees of Kevin Bacon", Matt Leclair, available under a Creative Commons Attribution-NonCommericial-ShareAlike 2.0 license)
Comments:
Catherine Bond said:
Who knew that this humorous albeit throwaway comment by Senator Andrew Bartlett about a "congealed wobbling blob" would have such a profound effect on legal scholarship? Or on Kevin Bacon?
---
Post a Comment
Links to this post:
<< Home